Common Questions & Answers
How do I upload a document?
Files are uploaded in the conference room / document folder. The administrator will need to choose the folder when they log into the Lobby. All other visitors will be taken directly to this area.

There are two ways to upload a document:
Click on the orange upload button and find the file on your computer. Then click the Open button to upload the file.

Reduce the size of your screen so you can see your other folders or desktop. Click on your document and drag it to the center of the page - it will upload automatically for you.
Contact Customer Support
Click on 'Live Help' to talk with us online (8:00am - 5:00pm, CST)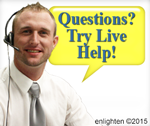 Or email us directly at: help@legalconference.com.
Please feel free to phone our offices between 8:00am - 5:00pm, CST at
1-800-529-5121.