Common Questions & Answers
How do I share administrative access with a colleague?
Sharing administrative access with colleagues is quick and easy. Set up colleagues as sub-administrators to allow them to add, edit, and remove documents, host meetings, invite guests, and give presentations. They will NOT be able to access your account information, change the account password, or create a new client or webinar folder.
Instruct your colleague to go to LegalConference.com and register their account for free.
If they are already using Legal Conference they will use their established account login; they do not need to create a new account.
They should let you know which email they are using for their account.
Log in to your account.
Select My Account from the top right menu.
The "Account Page" box will come up on your screen. Select Sub Administrator from the menu on the left.

Type or copy and paste the email for the colleague you want to add as a sub-administrator in the text box. This must be the email they used to register their account.
Click Create Sub Administrator to submit their email.
They can now log in to their registered account and enter your account with sub-administrator access.
The account will appear in the drop-down box next to the Lobby menu in the top right corner.
Simply select the account from the drop-down to enter its administrative homepage or Lobby.
Users may access multiple accounts as sub-administrators through this drop-down once they are granted access.
At any time the administrator can check for sub-administrator activity by reviewing the activity history for the account. For more information about reviewing account activity history please see, "How do I review recent activity for my account?"
Contact Customer Support
Click on 'Live Help' to talk with us online (8:00am - 5:00pm, CST)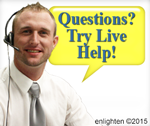 Or email us directly at: help@legalconference.com.
Please feel free to phone our offices between 8:00am - 5:00pm, CST at
1-800-529-5121.